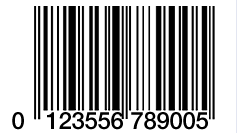 BarcodeTrace™ enables you to scan thousands of documents, of any type, instantly and error-free and make them available at one office or across multiple locations.
BarcodeTrace™
100% accuracy
Transfers all your paper to an electronic repository
Create customizable search criteria to retrieve electronic information
Ties document management into the corporate records management strategy
Connects to existing corporate systems through an XML interface
Customizable process and workflow
Request a Free Demonstration
Web-Based Training

Save time and money with web based training. No airplane tickets to buy or hotels to book. Web conferencing enables the new user to feel as if the instructor is sitting right beside them. Both users and administrators receive excellent one on one instruction showing them how to get the most from their new MetalTrace® software.