If you are a self motivated person who is hungry for excitement, desires to be part of a rapidly growing company and enjoys working in a team environment,
Contact The Trace Team
Trace Applications Inc.
2nd Floor, 10607 - 82 Street, Edmonton, Alberta, Canada, T6A 3N2
Email: sales@traceapps.com
Phone: 1-866-429-7007
---
Positions available immediately
Software Sales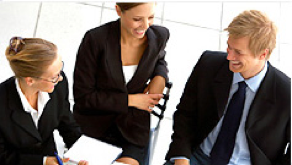 Seeking a highly motivated, RELIABLE person with the ability to learn and perform product demonstrations to assist Trace Applications with the sales of MetalTrace®, the world's #1 metals industry QA/MTR software. MetalTrace® is used by companies who manufacture, distribute and fabricate with high grade steel and alloy products in the USA, Canada, Europe, Asia and Australia with more users than any competing product.
Experience in the energy industry (pipe, valves and fittings) would be a huge asset.
Qualifications
1-3 years of industrial sales, lead generation experience, not necessarily in software sales.
Proven and verifiable history of successful prospecting for new clients.
Strong english verbal and written communication skills.
The ability to learn and preform software product demonstrations.
Proven organizational skills, multi-tasking skills and is a team player.
Entrepreneurial spirit and driven to succeed.
Core responsibilities
Initiate and follow up calls personally and via telephone throughout North America: 70%
Customer Database Management: 15%
Marketing Plan Execution: 15%
To apply please send your resume along with a cover letter to info@traceapps.com .