To protect our client's privacy, we have made special arrangements with them to speak to prospective customers. 
Please contact sales@TraceApps.com via email or call 866-429-7007 (Toll Free) to receive copies of reference letters from satisfied Trace customers with names, email addresses and telephone numbers so you can contact them… or if you just can't wait… take a look below at a few letters we have received which you can read now. Our customers tell us our service is first-class and that is because our corporate motto is "Do things so well that our clients will want to see us do them again". We strive to do more for you than any software company you have ever dealt with. Our implementation team assures a seamless implementation of MetalTrace® into your quality assurance department. Just ask our customers!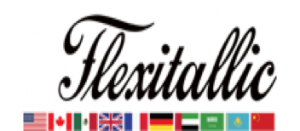 In just over three weeks of going live on the new system, we have basically cleared off the backlog of old MTRs in our files. The ease of scanning and categorizing the documents makes this a superior product.
Dwayne Ellis
Chief Information Officer
AGS Group Inc

We are very pleased with MetalTrace and what Trace Applications has built for us, resulting in both an expansion of he scope of the initial project and the addition of several more phases to it. The people at Trace have always been attentive to our needs and our desire for change and we highly recommend them.
Jim Schepens
Operations Manager
WESTLUND

The solution delivered as promised and has met or exceeded expectations. It is reliable, flexible and performing well. Your developers were able to integrate the additional enhancements we requested in a very effective manner. The web interface for document retrieval is exceptional!
R. Hugh Morgan, B.Sc.
Information Systems Manager
UNIFIED ALLOYS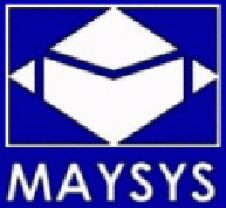 Maysys Consulting Inc. would like to thank Trace Applications for helping us solve a critical problem that one of our major clients was faced with…We were so impressed with the system that we are offering it to our other clients now.
Howard Mayers MBA, CMC, C Admin
President
Maysys Consulting Inc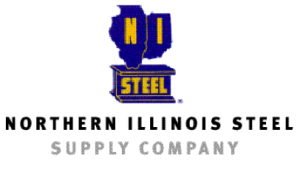 Where to begin praising this company… that's a tough decision. What's an easy decision though? Choosing Trace Applications for your test report and document management needs!! Both the software and the support are amazing! I believe a good company starts at the top and Trace Applications is no exception. Someone else in Google Reviews said it best that Ted Powers, the president, makes you feel more like family than a customer. It has been a pleasure doing business with Ted and his company for 10 years now, and I have confidence it will continue to be the same for many years to come!
Pam Kocenko
Office Manager
Northern Illinois Steel Supply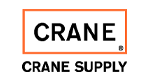 Trace Applications plays a significant and critical role in our ability to deliver.
Carey Allan True
Director, Information Technology
CRANE Supply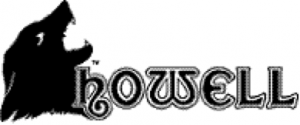 The software is extremely easy to use, has been quickly embraced by our internal team and intricately enfolded into our day to day operations.
Jason Braam
Vice President Operations
Howell Pipe & Supply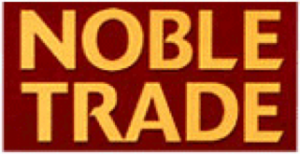 Noble Trade has been pleased with the outstanding service and support provided by Trace Applications Inc. and I would highly recommend them.
Jerry Noble
Operations Manager
Noble Trade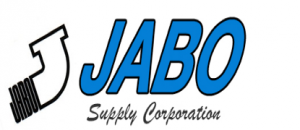 The hard working and experienced team at Metal Trace made our transition from antiquated software to our new system very easy. Step by step they guided us from the start to finished product. They worked directly with my people to make sure that we understood every phase of implementation and left us well trained and capable at the end. Metal Trace made the daunting task of changing our MTR software a very pleasant experience.
Jay Bazemore
Vice President
Jabo Supply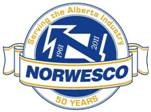 Trace Apps delivered exactly what they promised. Entering and finding MTR's has been made extremely simple and in 5+ years of use, we have had ZERO issues. We highly recommend Trace Apps to any businesses who deal with MTR's
Patrick Boyko
Norwesco Industries (1983) Ltd.
Recent Google Reviews
My experience with Trace Applications, Ted, Abel & their trusted team has been exceptional. Their knowledge of our industry, document management challenges, and vision, made my decision to choose and integrate MetalTrace with our enterprise solutions clear, successful and rewarding. During my career, I've worked with many of the people at Trace Applications through several installations and in deploying new solutions to communicate with our supply chain projects. I have a high, but reasonable, service level expectation – which has always been met, and exceeded, by their skilled staff. If you're looking for a similar experience, I highly recommend you contact them.
Hugh Morgan, Director of IT – Armor Alloys, Edmonton, Alberta, Canada
Trace Applications has been a long time partner. They have an extensive software package that has helped digitize our Heat reports and simplify our work processes. The best thing about Trace Applications is the owner Ted. He understand Business and how to keep customers happy without any B.S. ! The support staff do a good job and overall they are a great company to deal with. Would highly recommend to anyone.
Rafael Ramirez, Toronto, Ontario, Canada
Great product and outstanding support team specially Jason & Jordan. They have in depth knowledge on Metal Trace. They always go above and beyond to resolve issues we have with the software. Great team guys.
Jessie Kasanaboina, Senior DBA/Systems Analyst, PROPAK Systems Ltd. – Airdrie, Alberta, Canada

Trace Applications is a great product supported by an exceptional team. The ease and simplicity with which their products are rolled out to the end users makes my job so easy and being on the other side of the world was no issue for Support. Ted , Jason and the team at Trace Applications make you feel more like a family member than a customer.
Simon Sassine, National IT and Communications Manager, Van Leeuwen Pipe and Tube Australia, Sydney, Australia
Ted and his team at Trace Applications are the best. We have used their MetalTrace application for 10 years. Their support and attention to the client is absolutely premier service! They can customize the application to meet your specific business needs. I highly recommend them for your document storage needs.
Lee Verhey – Dallas, Texas, USA
I have been using MetalTrace and ScanStation for over 10 years. I have the utmost regard for the talent that Trace has been able to assemble. Jason has always been my go to guy there, and his knowledge of the product can't be matched. They are so easy to work with, and if there ever is an issue, it is always dealt with in a very timely manner. Everyone there know this software can be an integral part of the steel business. They are an outstanding business.
Jeff Goldfield, President Queen City Steel Co. – Burlington, Vermont, USA
An outstanding product and an even better group of people to work with. The MetalTrace application is a key part of our organization and the service that we provide to our customers. I cannot speak more highly of the technical support and the knowledge behind their product.
Kris Kolb, CEO – Patriot Bolt, Humble, Texas, USA
Absolutely Incredible! I have been working with Trace for the better part of 20 years. The software they have produced for indexing documents is the best in the industry! From the solid product, ownership, and incredible support team…I have nothing but great things to say! Trace is installed at three sites that I work with and sets a gold standard for sales, support and service! There are simply very few issues and if anything comes up, it has always been dealt with in an efficient and professional manner!
Irfan Qureshi B.Sc B.Ed – Edmonton, Alberta, Canada
Very helpful and prompt with any questions. Did the installation of software and training in an afternoon and we were up and running right away.
Kristian Allen, 3S – Superior Sealing Services, Houston, Texas, USA
Trace Applications has always been willing to listen and support our business. They listen to ideas and are always wanting to improve their product.
Daryn Berkelaar, Director of IT – Howell Pipe & Supply, Georgetown, Ontario, Canada
Web-Based Training

Save time and money with web based training. No airplane tickets to buy or hotels to book. Web conferencing enables the new user to feel as if the instructor is sitting right beside them. Both users and administrators receive excellent one on one instruction showing them how to get the most from their new MetalTrace® software.